Research Seminar Series
The Research Seminar Series in Economics belongs to the prestigious scientific courses organized by the Prague University of Economics and Business. The Research Seminar Series includes a regular series of lectures from foreign professors discussing their current scientific research and ongoing projects.
Thanks to these seminars are often presented unpublished scientific projects of professors and scientists from the world's best universities and institutions. As listeners, you have a unique opportunity to learn more about research before it is published. Research Seminar Series are generally held during the academic semester every Thursday at 12:45-14:15, now in room RB 437. If you want to attend our seminars, see the list of current seminars schedule topics below.
Contact us
If you want to learn more about Research Seminar Series, please contact RSS team below: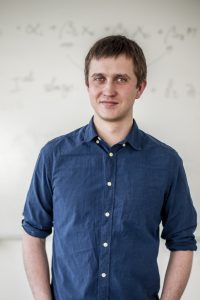 doc. PhDr. Lubomír Cingl, Ph.D.  (v ZS 2022 on sabattical)
E-mail: lubomir.cingl@vse.cz